Production
SIM-TEC has many years of experience in the manufacture of complex machine parts for hydraulics, medico, tool-, machine- and gas industries.
Our machiney is fully functional and we are on a daily basis having focus on making production more efficient. This is to give us the opportunity to produce even the most advanced products, series and prototypes to suit our customers ' needs.
If you already know what you want to have produced by us, you can have a look at our machinery.
Our Machine Park includes equipment for CNC milling, CNC lathes, wire- and -spark as well as various manual machines, such as lathes, cutters, etc.
The Machine Park is fully functional-and we are striving on a daily basis to make production more efficient.

We hereby have the opportunity to produce even the most sophisticated products, series and prototypes to suit our customers ' needs.
We continuously invest in new equipment so that we keep the machine park fully functional and in line with the demands and requirements from our customers and partners.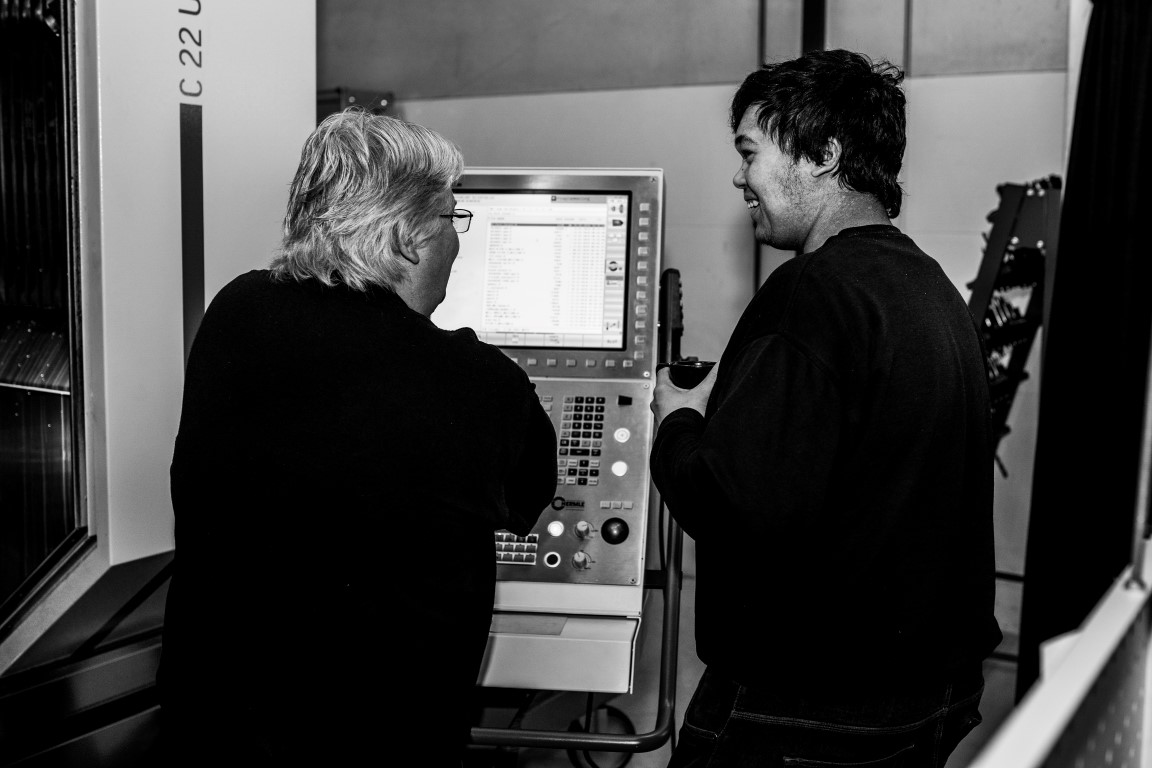 Products specifically for your needs
We manufacture aluminum, stainless steel, super duplex, and high alloy materials as well as items on high-tech machines. We are quick to adapt, and our competent and flexible employees can meet the highest tolerance requirements and the most complex tasks.
Finish
Is a crucial factor in our daily lives, and we therefore have equipment for honing, grinding, wire spark and glass blasting, so your products can get the right finish and tolerance requirements or simply the visual and optimum logistics
With close partners in all relevant coatings, we ensure that your products are properly processed, including the following: Anodization, hardening and heat treatment.
Quality and traceability
We have advanced equipment and know-how to measure virtually all GPS parameters in collaboration with external supplier. We are specialists in geometric measurement and can help with everything from simple measurements to advanced surveying of the products. Complete traceability and documentation of all processes and measurements are archived and can be delivered if requested.
Please Leave the total logistics to us, so you can concentrate on your core competencies.
Capacity:
With a wide range of high-tech machines and processes, as well as ongoing training of our employees, we ensure the highest flexibility.
Ongoing investment in new technology and automation solutions is one of the means to make us even more efficient and attractive as your preferred partner.
Read here about our broad capacity:
5-AXIS MACHINING CENTRE
X600mm I Y500mm I Z500mm equipped with 18 palettes for unmanned processing.
X650mm In Y500mm I Z550mm
CNC VERTICAL MILLING
X500mm | Y400mm | Z450mm equipped with 2 palettes.
MULTI-MACHINING CENTRES
Ø630mm | Z900mm equipped with robot cell for unmanned processing.
Ø520mm | Z600mm equipped with Rod Charger for unmanned processing.
WIRE SPARK
X500mm In Y400mm I Z250mm 4 Akset for conical up to 30 degrees.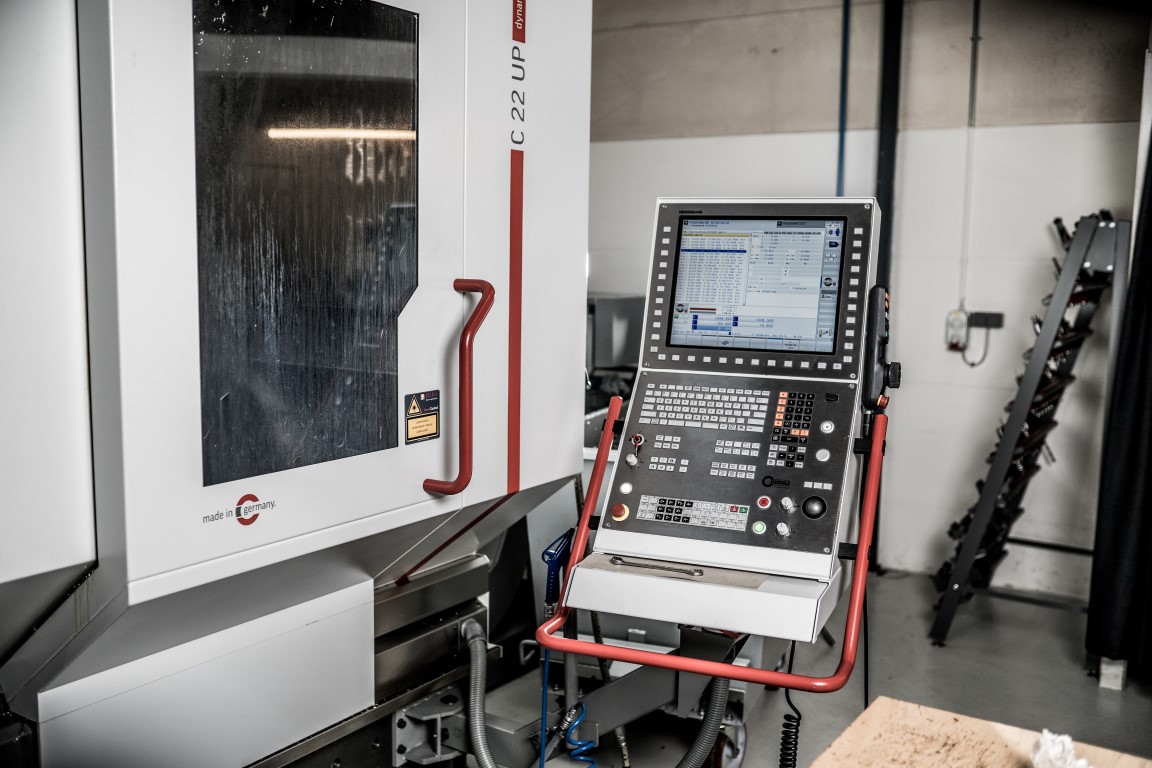 CYLINDRICAL GRINDING
Ø300mm I Z550mm
FLAT SURFACE GRINDING
X500mm In Y400mm I Z400mm
CAT/CAM
SolidCAM for full 5-axis simultaneous processing.
Esprit.
MANUAL MACHINES
Cutter
Lathe
Below we have shown some of our products – to give an impression of what we, as an example, manufacture for some of our customers.
The products differ in both number and complexity – we have made it an honor to meet our customers and their needs with objective and professional advice.
Contact us for further information